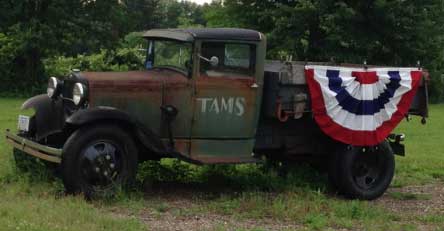 Tam's Model A is a family owned and operated company specializing in Model A Parts. We have been providing the best quality Model A parts available since 1985. We strive to carry as many parts made in the U.S.A as possible and spend the extra time doing research so that we can provide service and dependability our customers look for. Here at Tam's Model A we go the extra mile by providing excellent customer service. Tam's provides technical advise and if we don't have the answers we will do our best to find them. As a Model A enthusiast being able to help other Model A enthusiasts with knowledge and excellent quality parts with reasonable shipping is our priority.
In 38 years we have been very lucky to have so many other dedicated Model A friends.
Whether you are restoring a Go car or a Show car we will do our best to get you what you need.
This will be Tam's 38th year at Hershey.
Plan ahead and have your orders ready for pick up. Perfect time to avoid shipping costs. Fax or email your orders by Oct 1st.